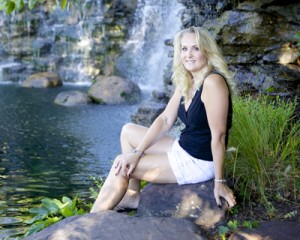 I wasn't planning to write romance novels. Ask anyone who knows me, and they'll tell you, I was dead set on being a lawyer when I was in high school. In fact, I graduated with a bachelor's degree in paralegal studies and started out writing Supreme Court briefs. Then I became an elder rights advocate. This somehow segued into drafting health policy and legislation in the US Senate. A brief stint in grad school earned me a master's degree in conflict analysis and resolution. So, I nixed the lawyer idea and decided to try my hand at peace-building. But, life took another interesting turn. I met my husband, he swept me off my feet, and he gifted me with two beautiful girls. Our first born child suffered serious medical complications at birth, which required numerous surgeries and hospitalizations as we fought to save her life. This ended my wanderlust (or so I thought!). So I settled down and became a university professor for the American Military University, where I still teach international relations, human security, and peace-keeping online. Little did I know that the position would pay for international travel so I could conduct research and publish in my field of study. I started taking full advantage of this opportunity once my daughter became stable. Welcome back wanderlust!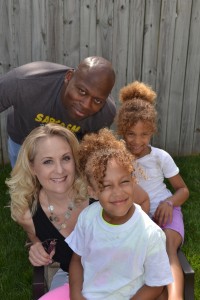 So, I have this totally amazing husband, two beautiful daughters, a wonderful, fulfilling career, and no social life (I am sure all the moms out there can relate). So, what do I do? I join not one but two book clubs, which I fondly refer to as my "good girl book club" and my "bad girl book club." Suffice it to say the bad girl book club is the one that decided to read Fifty Shades of Grey. So, I am reading two novels a week… mystery, young adult, historical fiction, romance, and paranormal romance. Then one night, in the middle of a romance novel, I just up and decide… I want to do this. You should have seen the look on my husband's face!  But, here I am…. five novels in and loving it!  When I look back over my life, I realize that I have always been a writer, although my writing has certainly run the gamut from Supreme Court briefs, government reports, legislation, journal articles, a children's book, and now romance novels. I am hoping to linger here – in romance – for a while and look forward to sharing my next few books with you. I do want to give a shout out to everyone who has supported me in this endeavor and to my readers for joining me in this amazing adventure. Thanks guys. I couldn't have done it without you!
K.S. Ruff
Fun Facts
Favorite movies…
Phantom of the Opera and Pride and Prejudice
Favorite books…
To Kill a Mockingbird, Kite Runner, Hotel at the Corner of Bitter and Sweet, Firefly Lane, the entire Harry Potter series, Discovery of Witches, Hunger Games, and Divergent (Sorry! It's really hard to choose!)
Favorite authors…
Nora Roberts, Kristin Hannah, Nicholas Sparks, and J.K. Rowling
Favorite music…
I love anything by B.B. King, Ella Fitzgerald, and Mary J. Blige.  Right now my favorite song is All I Want by Kodaline – it's haunting, beautiful, sad, and romantic all at the same time
Favorite thing to do in your free time…
Read (Of course!)
Guilty pleasure…
Chocolate… and paranormal romance
Favorite vacation spots…
The Na Pali coast, Carmel/Monterey, Glacier National Park, and Paris France
Most difficult moment in life…
Having an entire team of medical specialists tell me my first born child would never walk, talk, see, or hear… that she would have a lifetime of seizures, cerebral palsy, kidney and liver failure, and then tell me to take her home on hospice (We chose not to follow this advice, and my daughter ended up proving them wrong on nearly all counts.)
Greatest moment of my life…
Aside from marrying the love of my life, I'd say one of the greatest moments of my life was seeing my first born child ride her bike without training wheels for the first time. For some reason that moment seemed to capture all she had overcome.
Most difficult part of writing…
Editing (Seriously not fun)
Best Part of writing…
Losing myself in a whole different world
Favorite Character in The Broken series…
That's a tough one! My favorite female character has to be Shae (she doesn't appear until the end of book two). I love her confidence, her take charge attitude, and how non-judgmental she is. My favorite male character has to be Maxim (he doesn't appear until book three). I love how he spins the Russian Mafia, cites Shakespeare, and speaks so eloquently when he's supposed to be a big bad mafia guy.