I love book clubs and actively participate in two of them myself! My book club friends challenge me to read things I wouldn't normally read, and I often end up loving the books they choose. I enjoy the food, the wine, the conversation, and the comradery. My book club ladies keep me grounded, they offer a valuable escape from everyday life, and they have been there for me through some really difficult stuff!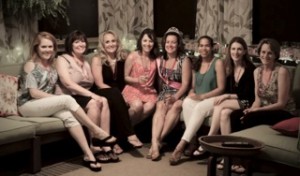 If you have chosen one of my books for your next book club meeting, I'd like to extend a special opportunity for an author call-in to your book-club meeting.  I'm happy to answer any questions you might have about my books, but I'd be thrilled to discuss just about anything — family, friends, food, wine, and other books you are reading!  So if you belong to a book group and you've chosen one my books from The Broken series as your next book, please drop me a request with the date and time (including time zone) on the Contact Author page. I can't promise to fulfill all the requests, but I will certainly do my best. I'd love an opportunity to meet you!
Please note, K.S. Ruff reads all of her email, but due to the large number of responses, she cannot answer each one personally. Please consider subscribing to her blog or join her on Facebook. She regularly responds to her readers there. Thanks for dropping by!
Also, be sure to check out our Discussion Questions and Meal Ideas for Book Clubs!